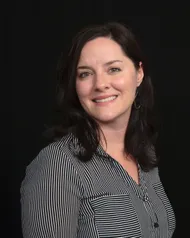 Janean Byrne, Counselor in Fort Myers, FL at Serenity Counseling Center
Janean Byrne's goal in therapy is to insure that her clients feel free to discuss difficult circumstances in a non-judgmental and safe environment. She is a License Mental Health Counselor in the state of Florida. She has her Masters degree in Clinical Mental Health Counseling. She specializes in couples counseling, adult family relationships and working with individuals who have relationship concerns. She has been trained in the Gottman Method, which was developed after years of research. She is also a Prepare-Enrich Certified Relationship Counselor and has training in Emotionally Focused Therapy.
"I have a passion to help couples stay together, which seems to be more difficult then ever in today's society. I love to work with couples to find resolve to seemingly unsolvable issues. I ensure my couples that at the completion of therapy, their couple's tool belt will be full with a tool for every issue and will become their most useful resource throughout their relationship. I have great progress in my sessions, especially if both partners are willing to move forward. Life is too short to settle for a mediocre relationship. Learn how to bring that 'in love' feeling back."

Janean Byrne, MS, LMHC
*Visit our Couples Counseling page to learn more about session structure, fees and approach.*
Counseling Specializations:
Janean Byrne Specializes in working with couples and adult family relationships (siblings, parent/parents and adult child, extended family relationships and individuals with relationship concerns.
Janean Byrne also works with adults who have focus or attention deficit concerns, such as Attention Deficit Disorder (ADD, ADHD) and individuals who are involved in or have previously been involved in a relationship with a narcissistic or emotionally abusive partners.
Education:
Janean Byrne completed her Clinical Mental Health Counseling Master's Degree at Hodges University. She is a Licensed Mental Health Counselor with the state of Florida.
License #MH15525
Additional Training:
John Gottman L1& L2 Couples Counseling trained
Prepare/Enrich Certified Couple's Counselor
Certified DCF approved Parenting Class instructor
Citi Collaborative Institutional Training Initiative\ Social and Behavioral Research
The role of Trauma Among Families Struggling with Substance Abuse
Suicide Prevention
Suicide Prevention of Juvenile Justice

Crisis Intervention De-Escalation Techniques
SPIRT Training (Screening, Brief Intervention and Referral to Treatment)